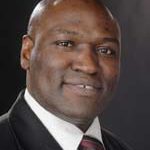 Prof. Ibrahim (Brian) Oenga is the President of the interim Board of Directors of Sunrise Minto Federal Credit Union (SMFCU), which is in the process of being registered. He is an Associate professor of Law at UW-Stout, USA, where he has been a faculty member since 2009. He teaches courses in Commercial Law and Real Estate and a graduate course in Policy, Law and the Ethics of Sustainability. Prof. Oenga has been instrumental in leading various efforts that are designed to empower career seekers and investors both locally and internationally. In general, he draws a lot of satisfaction from seeing individuals, and organizations succeed in their short and longtime goals. As an immigrant, he understands the potential role that SMFCU can play in raising members' economic well-being. This is the reason why he volunteered to midwife the birth of SMFCU.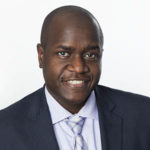 Mr. Geoffrey Gichana is the Director of Management Information Systems for the interim Board of Directors of SMFCU. He is the current president of Mwanyagetinge, a non-profit organization that is dedicated to improving the well-being and quality of life of Kenyans in Minnesota. He is an accomplished information technology professional with extensive experience and expertise in business performance improvement through business process redesign and technology solutions implementation.  He is also the managing director of Inter-Continental Consulting Group (ICCG) whose mission is to provide assistance in developing and implementing cost-effective business solutions to its clients. Geoffrey is a certified Project Management Professional (PMP) and he holds bachelors and masters degrees in Management Information Systems from Metropolitan State University in St. Paul Minnesota.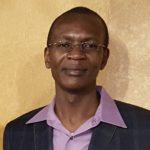 Prof. Kefa Otiso is the Secretary of the interim Board of Directors of SMFCU. Prof. Otiso has been teaching Urban and Economic Geography and Applied Geographic Information Systems at Bowling Green State University, Ohio, USA, since 2000. He is an experienced community mobilizer who is also the current President of the Kenya Scholars and Studies Association. He is looking forward to advancing our community further through SMFCU.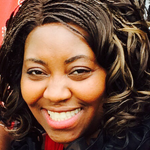 Lynet M. Okemwa is the Director of Social Media Outreach for the interim Board of Directors of SMFCU. She is a wife, mother, and friend.. She is the Executive Director for Empower The Princess International, an organization that works to assure equality for girls and women.  She is also the Oklahoma State Director of Days For Girls International which also seeks to support girls and women. Moreover, she is the co-founder of the very prestigious Diaspora Entertainment & Award Ceremony (DEAR) Awards.
Lynet holds a Bachelor Degree from Kenyatta University and currently works for Coty Inc.  She previously worked for the United Nations (UN) and holds vast banking experience having worked at the African Banking Corporation. She's passionate about diaspora support initiatives such as Sunrise Minto FCU.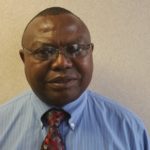 Mr. Tom Bens Motanya is the Director of Marketing for the interim Board of Directors of SMFCU.  He is an accountant with many years of local and international banking experience. He has been a Tax Consultant with Transtellar Tax Services (Minneapolis, MN) since 2005 and the Chairman of Transocean Carriers, Inc., (Minneapolis, MN) since 2011.  Mr. Motanya has been recognized by MKIDA for his leadership and entrepreneurial work within the immigrant community of Minneapolis and by the Worldwide Who's Who Organization.  He looks forward to building on this record through the SMFCU.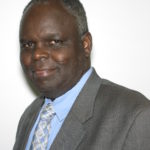 Mr. Moses Makori is the Treasurer of the interim Board of Directors of SMFCU. He is a graduate of Andrews University, Michigan, and is currently working on his PhD dissertation on Advanced Accounting. A former teacher, Moses previously worked as senior banker, fraud expert, Certified Auditor and Consultant for major U.S. business centers that turned around organizations that were on the verge of bankruptcy. He has a wealth of experience on accounting systems, financial planning, and policy from five continents and is currently a senior Systems Accountant for the Federal Government at Eagan Minnesota. He hopes to use his volunteer service with SMFCU to empower our young and not so young people to achieve the American Dream that has especially been elusive to our immigrant community.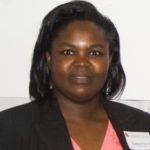 Dr.  Truphena M. Choti is a senior international development professional. She currently serves as the Director of Education with Nascent Solutions (NSI). In this capacity, she oversees United States International Development (USAID) and the US Department of Agriculture (USDA)'s education development projects in Africa and also supports ministries of education in strategic planning.  She holds a PhD in International Education Policy from the University of Maryland, College Park.  Dr. Choti is a servant of God and a community leader. She  serves as an elder in Living Springs SDA Church (Maryland) and as the area coordinator for the Allegheny East Conference Pathfinder Association.